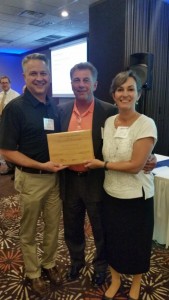 Here are just a few of the many advantages of hiring interns to work at your company:
You have the opportunity to try out someone and observe their work habits and skills for several months with no long-term commitment to hire.
Interns can provide valuable feedback to a company on how to attract new college grads to your business.
Internships programs can be an easy way to get a company's name associated with a college or university for hiring purposes.
Most interns I've hired in the past have far surpassed their cost in terms of ROI.
If you are hiring engineers and are in the Pacific Northwest, our local Oregon universities have an outstanding engineering internship program (see MECOP) which will give you access to a very qualified engineering intern pool.
Contact your local university to find out what internship programs they already have available to you.
Internships are a great addition to a long term hiring strategy