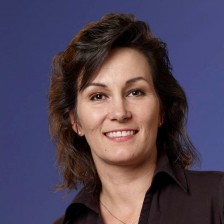 Management
Jamie Diehl, SPHR
President
Jamie is a dedicated, results-driven leader with over 20 years of combined management, finance, human resources and recruiting experience.  She has proven success in managing teams, leading change, and effectively communicating with internal and external stakeholders.  Jamie has extensive experience creating and executing strategies to improve recruiting and retention and has a rare combination of both financial management and human resources management expertise.  That translates into someone who easily understands both human capital and financial capital when creating and recommending strategies.
Helping the Community
Higher Up has a special desire to help entry-level job seekers get started on their careers. If anyone you know is trying to enter the workforce for the first time (both high school graduates and college graduates), let them know about our Twitter account @higherupjobs where we notify followers of new entry level job opportunities that we come across in the course of our work that look interesting.